Messenger Lite: Free Calls & Messages
61.0.1.17.239
Facebook Messenger Lite – Facebook Messenger which Occupies Less Space
Do you like getting in touch with people and friends living in foreign countries? Are you running out of memory space or have a slow internet connection? If yes, then this Facebook Messenger Lite can prove to be a nice alternative for you. Messenger Lite is a cool app which allows you to send messages and make voice and video calls to people even if you have a slow internet connection. It enables you to stay connected with your friends and loved ones living in other countries and talk to them regularly. Since it is smaller in size, you don't need to have a lot of memory space to download it. Moreover, it can also save your data by using it in an efficient manner.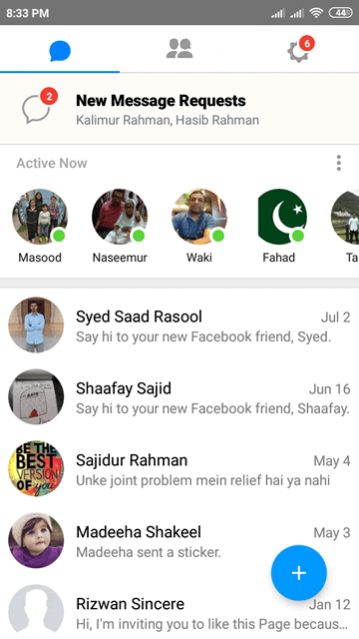 Messenger Lite is a smaller version of Facebook Messenger which is created for people who live in areas that have an unstable internet connection. It has a user-friendly interface and elegant yet simple design and layout. The combination of these features makes this Facebook Messenger Lite very easy to use. It has all of the standard features that you come to expect in Facebook Messenger. For instance, you can send messages to anyone anywhere in the world as long as they have a Facebook ID. Moreover, there is the option available to call and video chat too. You are given the chance to share photos and videos in your messages as well. All of this requires you to have a Facebook ID and an internet connection.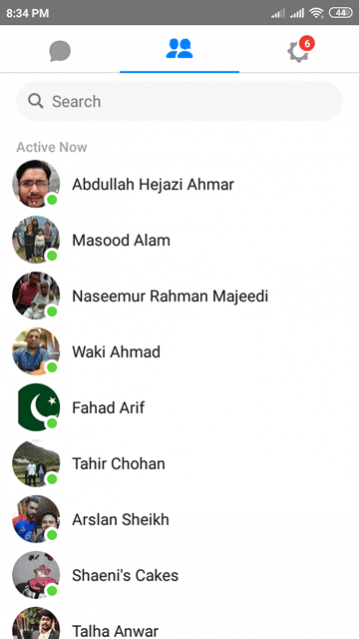 This Facebook Messenger Lite can be used either with Wi-Fi or mobile data. Because of its small size, it loads much more quickly than the actual Facebook Messenger. By doing this, it uses a relatively low amount of data. However, the smaller size of Messenger Lite doesn't affect the other features it offers you. You will find all the contacts on Facebook you have within the app as soon as you log into your Facebook ID. There is a search box provided so that you can search the person you want to message or call. The low internet usage of this app doesn't hamper the video or voice quality when making calls or doing video chats. You will be able to hear and see the other person without difficulty.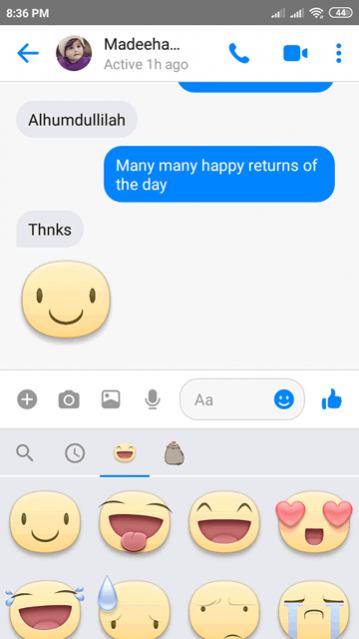 Messenger Lite provides the Group chat feature as well which is available in Facebook Messenger. You can create groups quite easily and add contacts to them. Once a group is made, you can share ideas, photos and videos with all of the people in a group at the same time. It is a great way to plan stuff together and for sharing memorable moments with a bunch of friends or family members. This Facebook Messenger Lite has a sizable library of emoticons, stickers and GIFs in store for you too. You can use them to make your chat colorful and expressive.
Features:
User-friendly interface
Elegant design and layout
Send messages to anyone for free
Share photos and videos as messages
Make free voice calls to your friends
Video chat with relatives from anywhere
Group chats for sharing things with multiple people
Lots of stickers to be added to messages
Works well even with slow internet speed
Occupies very little memory space
Efficiently makes use of data
Conclusion:
Messenger Lite is an app which is marketed towards people who want to stay in touch with distant relatives but don't have the space available for downloading Facebook Messenger. It offers them the chance to utilize all the features that Facebook Messenger has to offer even at slower internet speeds without occupying a lot of memory space. It is an excellent messenger app to have on your phone for sure.
---
Add a review
Tell us your experience with
Messenger Lite: Free Calls & Messages
61.0.1.17.239
RELATED PROGRAMS
Our Recommendations
---
---
---
---